Communication department steps up to the plate with new minor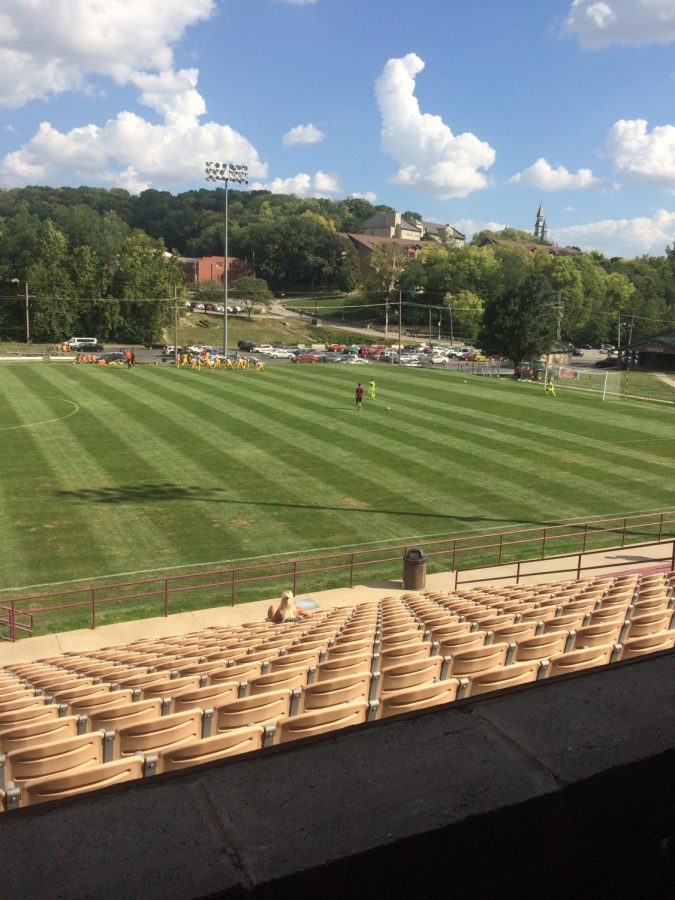 Sam Pryke, Reporter
April 24, 2019
Park University is set to offer a minor in sports communication, with classes beginning fall 2019.
The idea behind introducing this as a minor was that former student Brooke Sherman did a bespoke and personalized minor in sports communication. Leading to the development of a minor program.
According to associate director of communications Lora Cohn PH.d., Park has an increasing student athlete body, and with the fitness and wellness major going strong, it was easy for the communications department to justify offering sports communication as a minor.
After discussions with the chair John Lofflin, the department approved of the idea and began the process of planning the courses needed for the minor.
A sports communication minor will require 18 credit hours, with a variation of in class lectures as well as online classes being offered, depending on enrolment.
Cohn said that three communication classes will be required, involving basic news reporting, sports communication in a digital world, and lastly computer programs in sports communication.
In addition to this, the minor will require three other classes. The first being leadership, then sports management, and social media marketing.
Another exciting addition to the program will be to have an internship. Cohn said "students have loved internships in the past and they have a good working relationship with the athletic department." Where students can gain direct experience on campus.
Multimedia Journalism and PR major Matheus Teles, Sophomore, as well as Business major Rafael Pinheiro, Sophomore, have been working closely with the athletic department. Teles developing the Park Athletics YouTube channel and Pinheiro focussing on the social media element.
"The way I'm dealing with people now is more professional and I'm improving my communication skills as well as filming and editing" Teles said.
Park's communications department are actively looking for other internships for students. Sporting Kansas City as well as the Kansas City Chiefs are the latest to link up with the school for students to gain valuable experience.
Cohn also believes that offering the minor is good for students looking to be involved in the sports industry in some way.
"We, as a country, spend a lot on sports so job opportunities are wide open in a variety of sectors," Cohn said.