Liberty Memorial hosts "More than a Medal" premiere
On Thursday, March 24, the National World War I Museum and Memorial in Kansas City opened its doors to anyone interested in viewing the 25-minute documentary film "More than a Medal." The film highlighted the Valor Medals Review Project. This project is a key initiative of Park University's George S. Robb Centre for the Study of the Great War.
The event began with an introduction made by Park President Shane Smeed, in which he commemorated the efforts of all of those involved with the project. This was followed by a word from Associate Professor of History Timothy Westcott, Ph.D., director of the Robb Centre, in which he showed gratitude for his ability to help honor those who sacrificed their lives for the United States.
The short film explains how in September 2018, a Valor Medals Review task force was assembled in order to collect military service records that were eligible for review. The project focused on minority veterans who were possibly denied proper awards due to their race.
The categories of minority veterans consisted of five groups: Jewish Americans, African Americans, Native Americans, Hispanic Americans, and Asian Americans.
In the film, Ashlyn Weber, associate director of the Robb Centre, talks about some of the difficulties in conducting this type of review. One example she shared was the 1973 fire that broke out in the National Personnel Records Center.
This unfortunate event resulted in a major loss of personnel records that could have proved acceptable for the medals review. Weber explained that a paper trail was one of the most effective ways of uncovering minority veterans.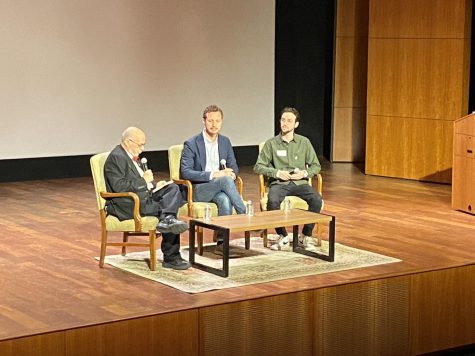 After the premiere ended, a question-and-answer period was held by Alex Goldstein and Clark Slater, the producers and directors of the documentary. They discussed their perspectives throughout the making of the film.
The importance of this project is rooted in the fact that this is the last chance for a review of valor medals related to World War I.
To learn more about Park's Valor Medals Review Project, you can visit GSR.Park.edu/Valor-Medals-Review-Project.