Park men's soccer soars over Avila in home opener
On Saturday, Sept 3, the Pirates secured a convincing 4-1 win over the Avila Eagles at Julian Field.
Coming off of a 2-0 loss to the Truman State Bulldogs, the Pirates were looking to even up their win-loss record. This was the first and only meeting against the Avila Eagles this season.
In fact, the Pirates have never lost in any of their 13 matchups against the Eagles, taking 12 wins and a draw. That draw came in Park's last meeting with Avila in 2016 as the match ended 0-0. 
The Pirates came out strong to start the first period with two early goals made by sophomore mid-fielder Filip Andonovski. This aggressive start put the Pirates in position to keep the lead for what would be the entire game. 
One of the early goals being off of a free kick, Andonovski sent the ball through the upper right corner to put the Pirates on top in the third minute of the game. 
In front of a lively home crowd, the Pirates dominated the offensive end of the field, attempting 13 shots on the goal as opposed to the Eagles' three attempts. Junior goalkeeper and team captain, Elias Eichhorn, recorded two saves for Park.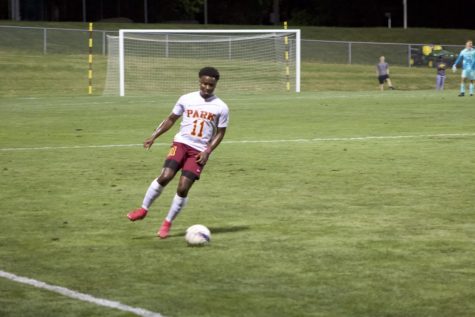 Park took a 2-0 lead going into halftime but would add two more goals. One was scored by senior midfielder Rama Emeka Aniakor, and another was an own goal from Avila, putting Park ahead 4-0. Avila got a late consolation goal inside the final minute as the Pirates took the 4-1 win. 
The Pirates now hold a 3-1 win-loss record after clinching a 3-1 victory over the St. Mary Spires on Sept. 7 before a 3-0 road win over the Ottawa Braves on Sept. 10. Park remains undefeated at home so far this season. 
Park's conference schedule opens up on the road as they visit the Benedictine Ravens on Sept. 14 before the Pirates host the Culver-Stockton Wildcats on Sept. 21 at Julian Field. To view live footage of Park men's soccer, visit HeartofAmericaConference.com