Women paving the way in athletics at Park
As March has progressed, many people have celebrated Women's History Month. Throughout history, women have been overlooked and not recognized for their achievements in all areas of life including legislative policies, technological advancements and athletic successes.
When looking at the sports world, it is very apparent that women do not receive the same attention that men do. Women have to work harder and be better than their male counterparts to receive even some of the recognition that men do. It can often deter women from even wanting to pursue a career in athletics, but at Park University, there are several women who work hard to support and encourage student athletes while giving women a voice in sports.
Kristin Gillette is the first female Director of Athletics at Park University. In this role, she functions as though the coaches are her team. She works to help provide and set the culture and expectations of the athletics program and to support the coaches and athletes, so there is success on and off the field.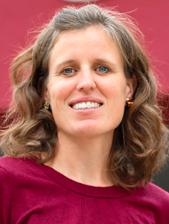 Gillette has always loved sports. She grew up playing basketball with other kids in her neighborhood and eventually continued on to play basketball and volleyball in college at the NAIA level. She started at Hannibal-LaGrange University before transferring to William Jewell College where she graduated with Bachelor of Science degree in business administration. Then, Gillette continued her education at Gonzaga University where she earned a Master of Arts degree in sports administration.
On her journey to Park, she has worn many hats including associate director of athletics/compliance at MidAmerica Nazarene University in Olathe, Kan., director of Champions of Character for the NAIA in Kansas City, Mo., sports director at the Paul Henson Family YMCA in Prairie Village, Kan., and she served as the girls' basketball head coach at The Barstow School in Kansas City, Mo.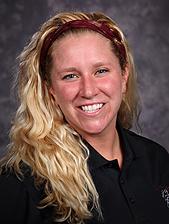 Another important woman for sports at Park University is Janie Kluempers, one of the athletic trainers. Kluempers is a BOC certified and licensed Athletic Trainer in Missouri and has been at Park University for seven years. She serves as the sports medicine specialist for the Pirates men's and women's soccer, men's basketball, and softball programs.
She graduated from Kansas State University with a Bachelor of Science degree in athletic training. She has been involved with USA Rugby since 2012 and has worked with the Men's and Women's National Teams each year since then.
In addition, Park has two female head coaches Lindsey Derry for softball and Martha Linscott for men's and women's golf.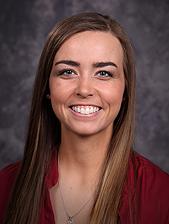 Derry has been the head coach at Park for seven years, but was a softball player at North Central Community College and Park University before that. After she graduated from Park University in 2015 with a degree in fitness and wellness, her former coach offered her the position of assistant coach for the Pirates. After he left the following year, she became the interim head coach, before officially becoming head coach.
Derry has played softball her entire life after being submerged into it by her family. "My great, great uncle played in the MLB, my granddad coached, as did my dad, and so I was always around it."
All of these women have worked hard to reach the positions where they are today. They had to overcome obstacles and put in the effort along the way though.
Gillette said one of her biggest obstacles came when she had children. "When I became a parent, I had to try to figure out how to continue to do this (her career) and be the mom I want to be." She feels fortunate for the leadership she's had along the way that allowed her to figure out how to be the best mom while doing her best work for her career. She was also inspired by her own mom who was a working woman and talked to Gillette about equal pay while setting an example of being a professional in the workplace.
For Kluempers, she feels that one of the biggest obstacles in a male-dominated workforce is that women often are treated inferior to men in some aspects. She feels like there have been times when "I walk into the room and have to prove myself even if I have the same credentials as a man who no one doubts from the start."
Overcoming this initial doubt can be difficult for women. Kluempers says she is cognizant of what she wears, how she interacts with athletes and how her personality comes across to others to ensure that she has her peers and athletes trust and respect. "In my point of view, I've always had to try harder and think twice." However, she is grateful for women she's met along the way through USA Rugby and at Park, especially Gillette, who have shown her that women can earn leadership positions while supporting other women and without giving up their personalities.
Derry feels like women have an uphill battle when they pursue a career in the sports world because from a general sense, there is less representation of women whether looking at administration, coaches, or supporting roles like athletic trainers. She pointed out that women also receive less coverage and smaller budgets on a national scale. However, Derry appreciates that more opportunities for women are being created for both athletes and behind the scenes with coaches and other roles. "There are so many inequities, in certain circumstances, that you have to find a way to keep moving forward to find your opportunity and shot. … I think if the people will continue to invest (time, energy and money) in women, then you're going to see that ticking upward and more opportunities becoming available," said Derry.
For women who want to go into athletics, Derry advises them to find a mentor that they can relate to and go to for advice. For Derry, she appreciates several mentors she's had, but having Gillette at Park has allowed her to grow as a coach because she has a woman to look up to and turn to when needed. Secondly, Derry advises to invest in women in sports by attending symposiums or learning more about the history of women who put in the legwork to advance women in sports. Lastly, she reminds women that "having a voice in sports as a female is extremely important and don't allow others to label you or put you in a box." She says being the most authentic version of yourself is important to allow yourself to be heard, even if you are the only woman in room and have to be louder than your male counterparts in a sense.
Gillette seconds Derry's advice in that she believes, "It is important to find your voice and the things you think are important and will stand up for." She says to recognize that your voice represents a lot of populations based on who you are, so it may be being a female, a parent, or your sexual orientation, so you should stand strong in your values. She also recommends finding good people to surround yourself with who will push you forward or mentor you. She also says to be intentional and attack what you want by building the skills necessary for that position in whatever ways you can.
Kluempers' advice for women is go for your dreams. "Don't let anyone tell you that you're not qualified because you're a woman," she said. She says to keep pushing, even when there are disappointing setbacks because you can find an opportunity that fits your goals. She wants to remind women to be confident and keep their personalities even if others give them bad titles like difficult to work with or bossy because being yourself will push you forward. "If you want to do it, you have to know it's going to be hard. You're going to face more challenges than your male counterparts, … but you deserve to be in the room where it happens," she said.
Gillette, Derry and Kluempers all exemplify and stress the importance of women supporting other women. In today's world, women often feel like they have to put down other women to succeed because they are competition. However, it was past women who paved the way for women of today to even be in the sports world.
As Gillette said, "We can't forget that we stand on the shoulders of so many women who didn't have this opportunity."