Park mourns the loss of former social work professor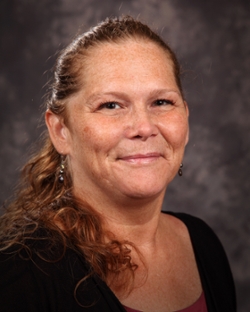 Hang on for a minute...we're trying to find some more stories you might like.
Tamara Lorraine Tucker died on Jan. 19, 2018. She had been a full-time faculty member in the department of social work at Park University from 2012-2017 and was an adjunct instructor before that, beginning in 2007.
Her family wrote in her obituary that she loved music, collecting seashells and sea glass, genealogy and more. Her former coworker and current Park University Assistant Professor of Social Work Leon Probasco similarly remembered his three years working with Tucker fondly.
"Tamara was a wonderful professor, colleague, social worker, mother and friend," he wrote. "She was loved by her students, for whom she was teacher, mentor and advocate. She was devoted to her family, students and social work profession. She spoke the truth, even when others were quiet. Tamara will live on in the memories and lives she touched. She always signed her emails with 'Namaste,' which in Sanskrit means 'The Spirit in me sees the Spirit in you.' May this continue to be true with her students, family and friends."
Tucker earned her bachelor of social work from Avila University and masters of social work from the University of Missouri-Kansas City. She is survived by her partner, Eric Newman, her son Johnathan Jordan Tucker and Stephanie Anaya (Lenexa, KS) and granddaughters, Alexandria Tucker and Nicol Nunez, as well as her mother, stepfather, brother and sister.
The visitation was held January 30, but contributions may be made to the Tamara Loraine Tucker Memorial Fund through the Lawson Bank (816-580-3150) 401 N Pennsylvania Ave, Lawson Missouri 64062