Student president gives advise at opening convocation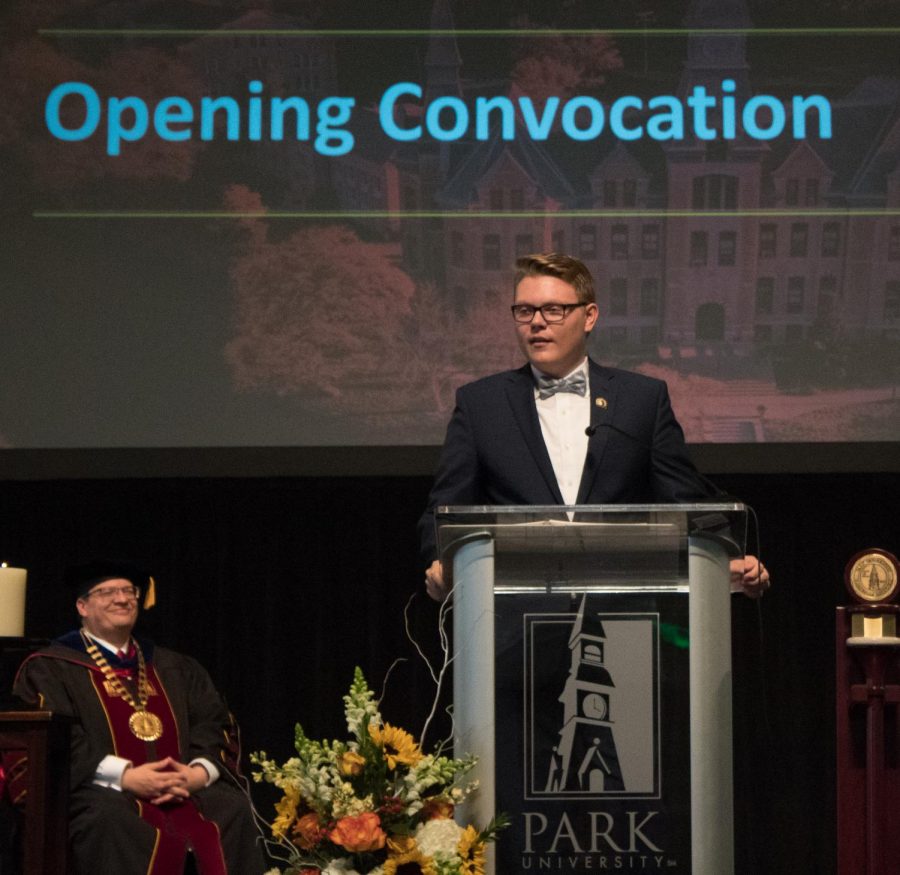 On Aug. 23, Park held its opening convocation in the chapel. Park Student Government President Christian Leonard, a senior mathematics major, gave a speech that called for students to live their lives to the fullest extent and to always stay present.
Leonard said he learned these lessons over the summer when he became critically ill with little warning.
Leonard was handed another blow over the summer when he and his family were struck by a drunk driver. They rolled across three lanes of traffic, over the median, over three more lanes of traffic and into the woods next to the highway.
Leonard and his family were able to walk away from the accident in one piece.
Park University president Greg Gunderson, Ph.D., also gave a speech where he laid out what he thinks students should strive for this school year. His vision included how students should balance their classes, relationships and activities.
These lessons are not only important for academic success, but will serve students past their graduation and into the rest of their lives.