Modern language club expands cultural horizons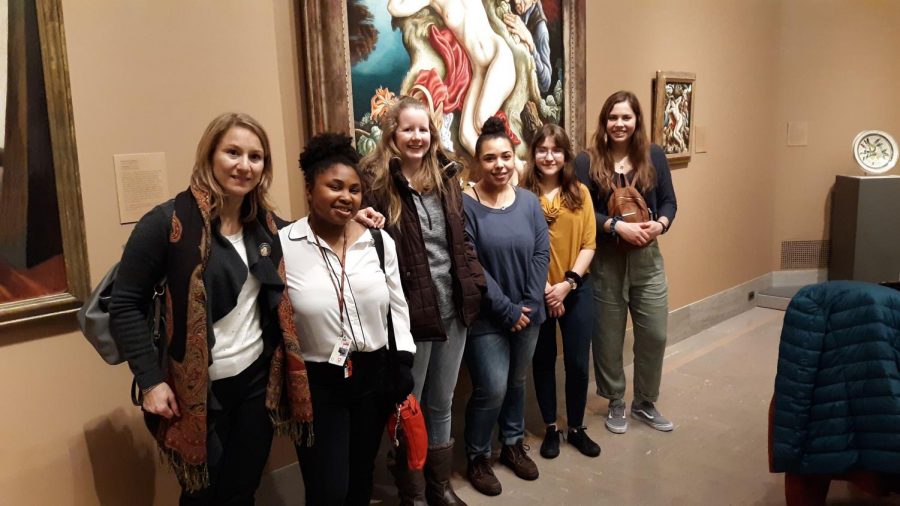 February 21 is a special day for the Modern Language Club. That's because the day is International Modern Language Day, as declared by UNESCO.
In celebration of the day, the Nelson-Atkins Museum of Art in Kansas City had a special schedule for its visitors. The club members attended and enjoyed different kinds of experiences.
At the museum, the students were able to learn more about American Sign Language, to watch a musical performance and to look at Renaissance artwork.
For Alissa Flint, a sophomore majoring in Spanish, this visit was a good way to know more about the members of the club and an interesting way to look at the arts around the museum.
"It broadened my perspective by putting me in the position of a deaf person," Flint said. "More perspective equals more knowledge."
The visit was led by Silvia Byer, Ph.D., professor of modern languages at Park University and the club's faculty sponsor. Byer said the main purpose of the visit was to learn about art and culture.
"There is no place better than an encyclopedic art museum to celebrate art and culture across the world," Byer said.
During the evening at the museum, the club was exposed to different cultures. The members saw figures from Italy, arts from Egypt and monuments from all parts of the globe. For Flint, the visit was important because the club is about cultures and languages, but if there are no visits or trips like the one to the Nelson-Atkins, the club will be limited to the cultural aspects from its members.
Byer also said that the club plans to visit the Napoleon exhibition in October, and it has arranged free admission for all the members.
"We were so glad to be able to attend and be part of it," Byer said. "The Modern Language Club celebrated all languages in all forms and fashions."