An Albanian Success Story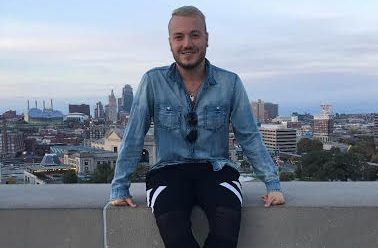 Hang on for a minute...we're trying to find some more stories you might like.
Park University is well known for its large number of international students. Arber Dumani, a junior studying international business and public relations, is one of them. His home country is Albania, but when he was only 16 years old he decided to come to America as a foreign exchange student.
The decision to travel and live abroad was not a surprising one for Dumani.
At 10 years old, Dumani traveled with his parents to Tunisia in North Africa, and he has continued to travel the world ever since.
"After my first travel with my family, I became passionate to travel. In this travel, I saw something different, more diversity, I met new people, I saw a new culture and I was able to realize how big the world is," said Dumani.
After this travel with his parents and becoming passionate about traveling, he decided to apply for a scholarship in America. At the age of 16, he got accepted at Oak Park High School in Kansas City.
"In the beginning it was a little difficult. Everything was very different but with time I got used to it," he said.
Dumani speaks five languages and has been in more than 25 countries. Since he was six years old he had this ability to learn languages easily. He knows how to speak Italian, English, Spanish, Portuguese and his native language, Albanian. He also has visited many countries such as Brazil, Germany, Turkey, Croatia, Spain, Tunisia, Greece, and more. When asked about the five countries that he most liked to visit he could not choose.
"I do not have this answer. I really can't choose the five countries because it's like choosing which of your kids is your favorite. Every country represents a culture, every country is different, unique and beautiful," said Dumani.
For someone who would like to start traveling, he recommends Albania as a good country to visit. The reason for that is because Albania is cheap to visit, in addition to being a small country. You can get around easily and know the most of it. There is also sea, mountains and lakes.
According to Dumani, traveling really gives you an opportunity to meet people from different cultures, personalities and different beliefs.
"One of the most important things about traveling is that it really makes you more open minded and makes you realize that there is a really big world out there that don't matter how deep we may look and no matter how different we think or how different our cultures may be, in the end of the day we are all humans and we should all love each other and respect unconditionally," he said.
Dumani plans to continue in the public relations field after he graduates by being a publicist for celebrities in Los Angeles and New York. His goal is to work traveling between these two cities.
"My motto in life is to meet no strangers," he finished.