Women's History Month
Important reads for Women's History Month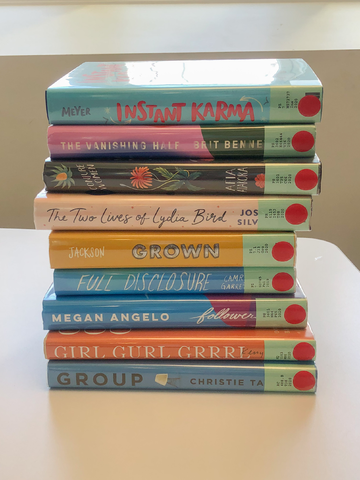 One way to honor or celebrate Women's History Month is to remember the groundbreaking female authors and fictional characters that helped to make history. Park University Librarian Camille Abdel-Jawad recommended some books to read for that purpose.
Abdel-Jawad said she wants everyone to start expanding their reading material to include more recent authors as well as the classics.
"Jane Austen, the Bronte sisters, and Agatha Christie were all pioneers in early literature," she said.
Park University's McAfee Library actually does not carry books that would be considered classics; instead, its collection is largely popular fiction. This includes fiction novels for young adults and recent publications.
However, Abdel-Jawad said immersing oneself in stories about strong female characters is just as important as learning about authors who broke down barriers in the literature industry. To that end, she compiled book recommendations that are about women, written by women, and are very influential. They have all been published in the last few years.
"These stories all have a heart of exploration and have something to say in the world," she said.
Abdel-Jawad found Instant Karma by Marissa Meyer to be her favorite. She said, "The female lead is funny, relatable and it is a great story of self-discovery."
Grown by Tiffany D. Jackson was also recommended. It is a story of the vulnerability of young black girls in society and the struggles that they face.
Conjure Women is a historical novel by Afia Atakora about former slaves struggling to survive shortly after the Civil War. With a strong female protagonist, this is a story of a woman's resilience during a tumultuous time for a young, black woman.
Through these books, women can learn more about the experiences of others, educate themselves and honor the women that helped to make female authors and strong female characters more prominent in the literary world.
For more book recommendations and information, you can reach the librarians in Norrington Center or at the Park University Library homepage.