Students shocked by death of philosophy adjunct professor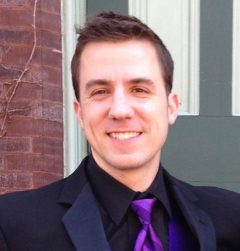 Hang on for a minute...we're trying to find some more stories you might like.
Andrew Charles Marsh, 35, died suddenly on Nov. 24, 2018. He was an adjunct professor in the philosophy department.
Marsh leaves behind his wife of nine years, Valerie Marsh and three children, Sophia, Jonathan and Emily Marsh. He was the son of John and Melinda and brother of Maggie and Carrie Marsh.
His family wrote in his obituary that he loved soccer and that he "also cherished spending time with his family and friends and playing board games."
After graduating from Hickman High School in Columbia he went on to double major in psychology and religious studies from Southwest Baptist University. He was working on his doctor of philosophy at KU before he passed. He taught intro to philosophical thinking.
Marsh's visitation will be held at St. Therese Catholic Church from 4 p.m. to 7 p.m. Friday, November 30, 2018. Mass will also be held at St. Therese on Saturday, Dec. 1, 2018.
Catherine's Dance Studio will be hosting a diaper drive for the month of December in support of the family and their new born baby. You can bring diapers to the studio located at 180 English Landing Dr Suite 140, Parkville, MO 64152.