Budget cuts loom for Park University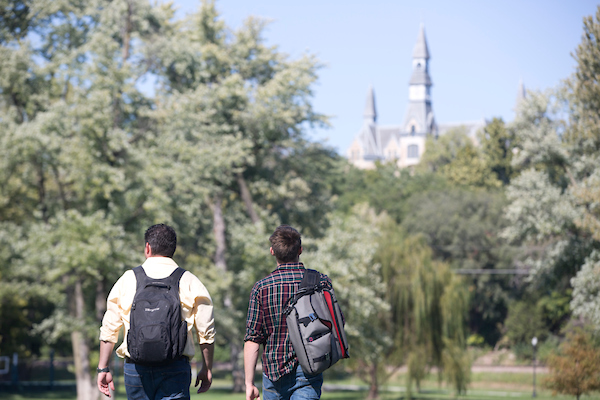 Park University receives 90 percent of its revenue from student credit hours, which is the tuition students pay. After two years of growth, the university is now facing a problem with its budget. The administration expected this number to grow about 3 percent this academic year, but that did not happen.
According to Brian Bode, Park University's chief financial officer, the stock market being down led to a bad financial year for the university. Park had two terms where the budgeted credit hour numbers didn't meet last year numbers, and one term which just barely surpassed the previous year.
"We are well behind on our projections of the revenues," Bode said. "With that, we have to readjust what we are doing."
The cuts will be across all areas of the university, but the administration has not finalized them all. According to Bode, the university plans to save on software purchases as well as not filling job positions that are currently open. Seventy percent of the university's expenses come from paying employee salaries, so keeping some positions unfilled will be a key way to save money.
"It will impact people on the staff and the faculty, but I hope it doesn't affect the students," Bode said.
According to Bode, the plan is to make changes in a way that won't be seen by students.
The tuition will not change for next year. The administration had planned increases in the tuition rate per hour, but that was before the budget cuts.
The Chief Financial Officer also said the athletics department will not be affected by these budget cuts.
Bode also said recruiting and retaining more students will help the university overcome this situation. The administration is also looking for innovative ways to become less dependent upon tuition revenues and more dependent on other revenue sources, such as the Parkville Commercial Underground.