Men's volleyball regains early season momentum
The team snapped a two-loss streak with back-to-back wins over Lindenwood University-Belleville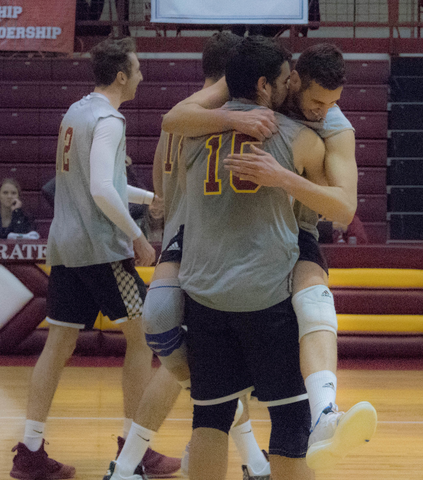 Park University's men's volleyball team took a win against Lindenwood University-Belleville on Feb. 22. The Pirates won three out of the four sets of the match, holding on to their no. 3 national ranking.
This win was a relief for the team after losing their seven game undefeated streak against Missouri Baptist University on Feb. 13 and then losing to Ottawa University on Feb. 21.
The team was animated and ready to put those two losses behind them. All four frames were a close battle between the two teams. Park lead in both blocks and kills and ended with a stunning kill from freshman outside hitter Arthur Decker.
The men's next match will be on March 1 at 7 p.m. against Morningside College.