Multiple honors earned by Park's men's volleyball
Park University's men's volleyball team has had a stellar season, and it isn't over quite yet.
During their regular season, this team had a winning record of 23-1. This led them to be first in the conference and earned the team a bye in the first round of the Heart of America Championship tournament.
Next, the Pirates will take on Missouri Baptist in the semifinals on Wednesday, March 29 at 7 p.m. at Breckon Sports Center. If they win this game, then they will take on the winner of the other semifinals matchup, Grand View University and William Penn University, on Saturday, April 1.
Park has many strong members on the team, including Head Coach Michael Talamantes. After this strong season, Talamantes won Coach of the Year for the Heart of America Athletic Conference.
Several Park players have also won awards for the 2023 season.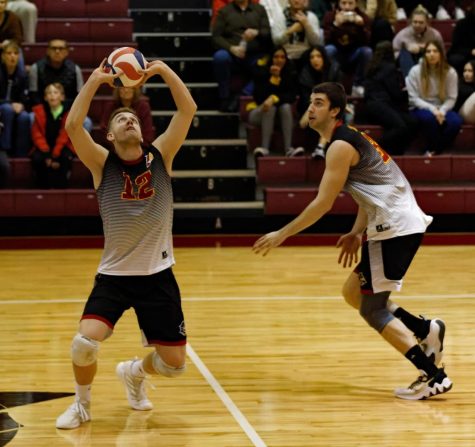 Joao Friedrich, junior outside hitter, won Player and Attack of the Year for the Heart of America Athletic Conference. Friedrich was named to 1st Team All-Conference. This outside hitter had 240 collective kills throughout this season, which means his average per game is 10 kills. His highest amount of kills throughout the season was 25 against William Penn University on Tuesday, March 7.
In addition, Eduardo Faquin, freshman setter, earned the title as the Heart Conference's Setter of the Year and a spot on 1st Team All-Conference.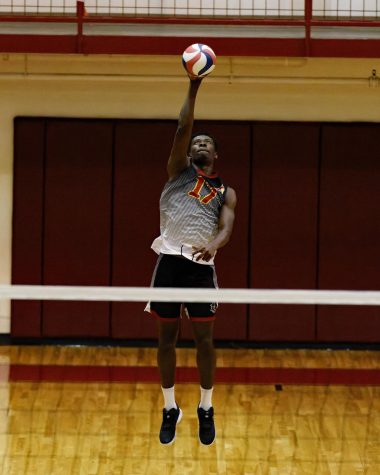 Also on 1st Team All-Conference is Samuel Esslife, who won Freshman of the Year for the Heart of America Athletic Conference as well.
Furthermore, two additional players were named to 2nd Team All-Conference for Heart of America. The two recognized for their great seasons were Mihailo Ivanovic, freshman middle blocker, and Daniel Isernhagen, junior middle blocker.
Leonardo Leao, sophomore libero, was also recognized for his work this season by being named to the All-Conference Honorable Mention team.
Congrats to these men and the entire team for their amazing season. At the Stylus, we wish the team the best in the championship tournament.