Mens Volleyball Season Recap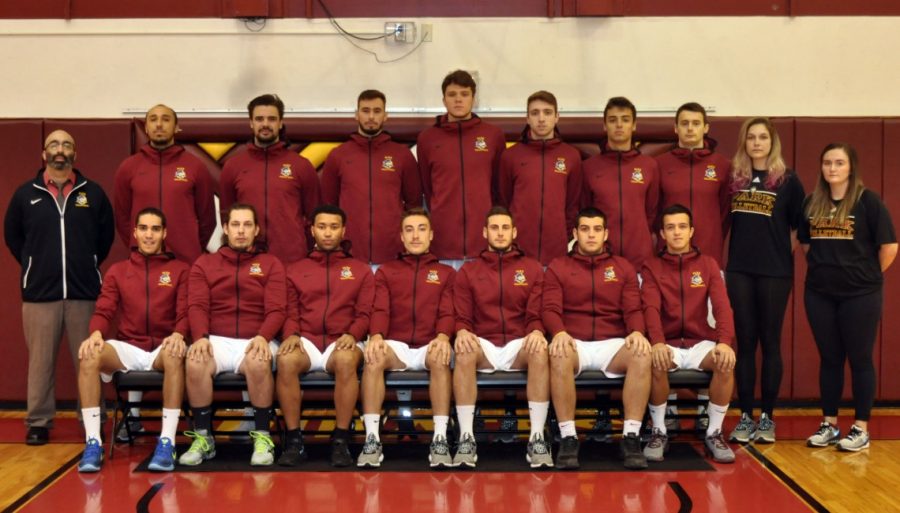 The Park University men's volleyball team season has come to a close.  The team ended the year with an overall record of 21-6. The team was nearly undefeated at home and finished 13-1 in the American Midwest Conference.
This year, the team had 2,536 attacks including 1,167 kills.  They had 2,233 sets, 1,092 assists and 2,233 set attempts. There were 2,005 serves on the team. On defense there were 881 digs and 1,413 reception attempts. The total blocks were at a 220 this year with 51 solo blocks, 338 assisted and 39 errors blocks.
Felipe Guirau, a sophomore outside hitter, said, "For me, the season was very good. Even though we didn't accomplish our final goal of winning the national championship, I grew up a lot from last year and it made me better technically and mentally. I also reached some personal goals and received some individual awards such as all-conference team and all American that kept me motivated during the season."
The team had a good run in the AMC tournament, beating Dordt College and Ottawa University to advance to the championship game. Unfortunately they lost the championship to top-ranked Missouri Baptist University, 3-0. The men's volleyball team proceeded to the NAIA National Tournament ranked fifth in the country, but fell 1-2 during pool play. They lost to no. 4 Grandview University and no. 1 Missouri Baptist, but beat 10th-ranked Saint Xavier University, 3-0.
Guirau also said, "In my opinion, our team has great potential and talent to win a national title; we just need to work on something that puts all this talent together. So, I would say it's more a mental part that needs to get a little bit better."
"The expectation for next year is getting even better than this year, get physically and mentally stronger for bug games, fight for a national title and keep achieving personal goals while helping the team," said Guirau.