Baseball focused on preparation for success this season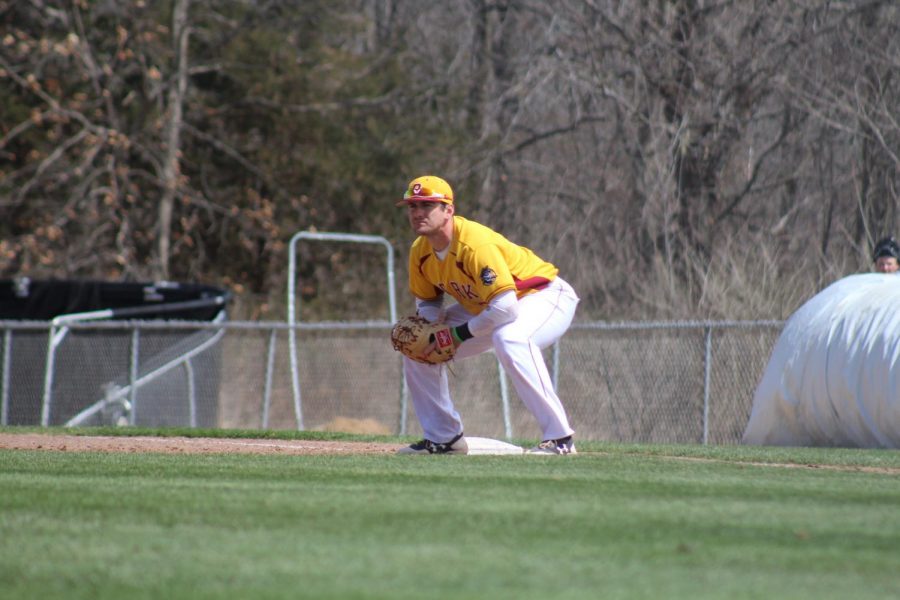 Brittany Karst, Editor
May 8, 2019
The Park University men's baseball 2019 season will start February 9 at the Dallas Christian Invitational. This year's team has 47 members who have all been working hard to prepare.
"The team has been keen on preparation for this season. I have seen many guys working hard in the weight room, taking extra reps at practice and communicating vision towards each other which are all key to our success," said David Paffenroth, senior catcher.
With the loss of six seniors, the team has been working on filling those spots with the new talent that they have recruited. Park is hoping to improve last season's overall record of 22-20 (.524).
Senior outfielder Weston Jacobs talks about the newcomers, and how the season is going to go.
"We've got a lot of new faces this season and a lot of big shoes to fill, but I think this season we will compete and we will surprise a lot of teams with our mixture of speed and power from top to bottom in our line up," he said.
Even with the crazy weather in Kansas City this winter, Park's baseball team has been persevering and getting workouts in and practice to prepare for their fast approaching season.
Varsity baseball's first home game will be March 2 at noon against Doane University. The game will also be streamed live from Park Athletics.