Basketball Senior Night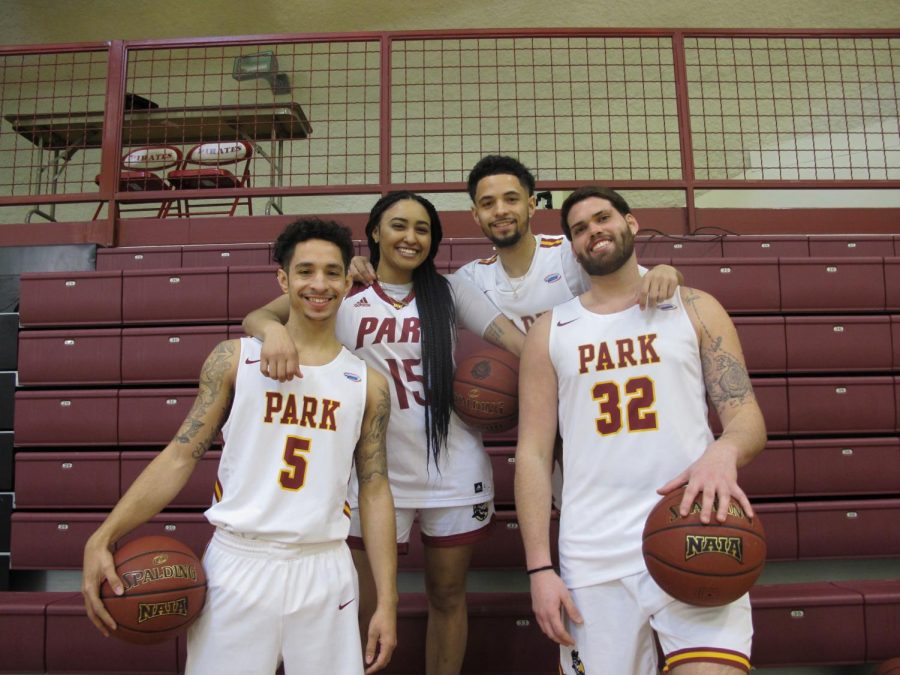 Brittany Karst, Editor
May 8, 2019
The Park University men's and women's basketball teams had their senior night on Feb. 23 at the Breckon Sports Center. There were four seniors for this emotional celebration. The three senior men on the basketball team are Josh Rutland, Zach Rutland and Yansius Gonzalez. Deja Johnson-Ford is the only senior on the women's team.They held the ceremony between the women's and men's games. There was quite the student turnout to honor their fellow Pirates. In that evening's game against Williams Baptist University, the women lost 68-51, and the men won 72-51.
"Senior day was really emotional for me," said Johnson-Ford. "I wouldn't have wanted to change anything. I love my team; they meant everything to me this year. Having my whole family there made everything better."
The night's game concluded the regular season. The men's team will move on as the No. 2 seed in the AMC tournament. Gonzales had this to add about being a part of the team.
"I'm thankful for Coach Klein and my teammates for giving me the opportunity of being on the team," he said. "The day was emotional because it's all coming to an end."