With Love, From Park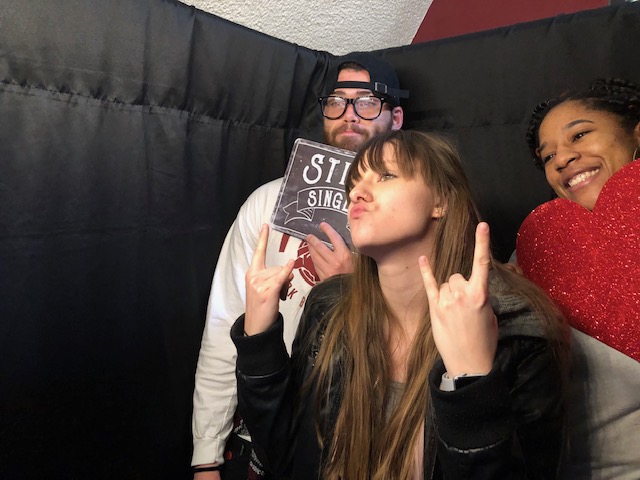 Brittany Karst, Editor
May 8, 2019
Valentine's Day is a day to show you care for the people you love and give them an extra reason to smile.
Throughout the Park University campus, you could feel love in the air. Events all over campus were trying to spread a little love into people's days.
The most popular event was the photo booth in Millsap Foyer where you could capture memories with your friends.
Across from the photo booth was a fundraiser for Sigma Tau Delta, the English national honors society. They were selling candies and paper roses made out of romantic literature for only $1.
The money that they raised went toward helping pay for their trip to nationals in March.
Another event on the first floor of Thompson Commons was Valentine's Day grams that were also being sold for $1. They contained assorted candy and the option to write a little note.
The grams would even be delivered for you just in case you would like to keep your admiration a secret.