Campanella Gallery hosts exhibit that challenges personal borders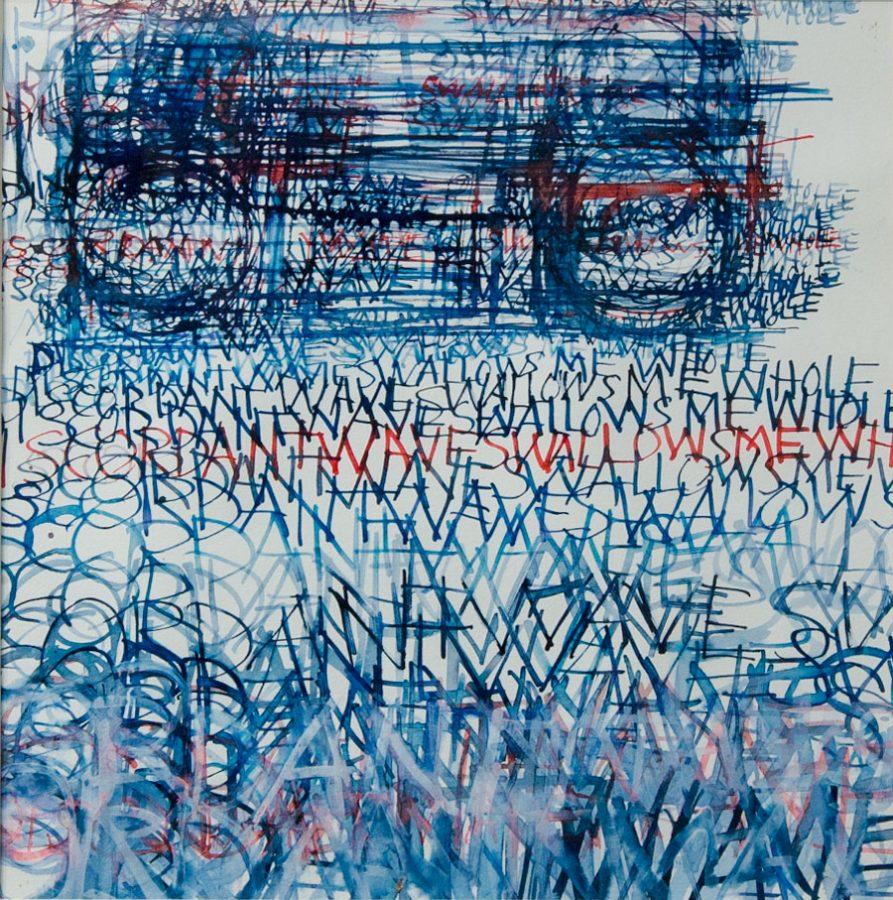 Nate Robinson, Staff Writer
September 19, 2016
Nearly two years to the date of its original scheduled opening, the exhibit The Borders of Itself has arrived. The exhibit, curated by Christopher Lowrence, Adjunct Professor of Art at Park University, opened September 12 and runs through October 14 at the Campanella Gallery in Norrington Center. The show brings together a variety of styles, media and techniques from four different working artists: Damon Freed, Kathy Liao, Misha Kligman and Stephanie Pierce.
The show was originally scheduled to open in the previous iteration of the Campanella Gallery, located inside the University's McAfee Memorial Library. The exhibit was put on hold when the Academic Underground structural disturbance occurred in May 2015. The gallery has moved to the second floor of the newly-renovated Norrington Center. The new location was more intentionally created to show both student work as well as those of working artists.
The Borders of Itself consists of eight pieces. Three from artist Damon Freed, two from Kathy Liao, one from Misha Kligman, and two from Stephanie Pierce. Each brings a unique aesthetic: Freed with minimalist, abstract, cellular forms, Liao's with textured and layered pieces, mirroring and challenging each other, Kligman's repetition and shadowed vibrancy, and Pierce's extroverted and stimulating pieces.
Lowrence brings these pieces together with an understanding that there is one piece missing from the show.
"We develop a narrative or a story. That's what we do as humans," Lowrence said on interacting with art. "Stories aren't always a straight line, it's more of a hub. The viewer brings their own experiences."
This is critical in finding the balance and harmony among this grouping of pieces, each possessing their own energy or friction. This individual contribution to the hub, or as the hub stimulates our own individual interpretation of the story.
There are numerous elements to consider when putting together a show of this nature.
"There are lots of moving pieces, people I want to work with, the space, what pieces are available to show," Lowrence said when explaining how this show grew into being. Beyond these typical logistics, the delay of the show created additional scheduling challenges. Each of these artists and each of these pieces have a home outside of this showing.
Andrea Lee, director of the Campanella Gallery, is incredibly grateful for the commitment from Lowrence.
"Chris was asked to curate this show from the previous director," Lee explained. "What a great colleague, to see this through, what it's taken to get here."
The new space is crafted for these shows — everything from the lighting, to the benches. It is a quiet place for reflection and contemplation.
"I hope the viewer takes away a greater appreciation of visual art, how artists express themselves in different medium, and simply enriches anyone who visits the space," Lee said.
Similarly, Lowrence commented on our relationship with art, "Seeing negative images from around the world, Syria, and Iraq, we become desensitized. I think the encounter we have with art re-sensitizes us. It's a little slower and contemplative."
Admission to the gallery is free during Norrington Center's regular hours: Monday through Thursday, 7:30 a.m. to 9:30 p.m.; Friday, 7:30 a.m. to 4:30 p.m.; Saturday, 10 a.m. to 4 p.m.; and Sunday, 4 to 9:30 p.m. During the University's Fall Recess, the building will be closed Saturday and Sunday, Oct. 8-9, and open Monday through Friday, Oct. 10-14 8 a.m. to 4:30 p.m.