Lorde brings magic to stage, shows love to Kansas City
Six years ago, Ella Yelich-O'Connor, a teenager from New Zealand, was flipping through a National Geographic magazine when she turned to a page where a baseball player was signing baseballs for fans. His jersey, in bright blue font, said "Royals." This was the moment Ella needed, where the inspiration sprang from, that drove her to write her debut hit, "Royals." While the song itself isn't about the beloved Kansas City team, it's still incredible knowing how we played a part in the creation of Lorde.
Colorful. Joyous. Psychotic. Lorde used these words to describe her newest album, "Melodrama," and if you haven't listened to it yet, go do that. You'll understand that these words couldn't be more fitting, and she proved it at her show. March 3, 2018, will forever be the day Lorde came to save us all. This was her third stop on her tour across the U.S., and her second time in Kansas City. Her first time here, the lesser-known but still trendy singer performed in front of her fans in the intimate Midland Theatre, but she'd outgrown the small venue and moved to the Sprint Center. Somehow though, her show in Kansas City's arena reminded me of watching her perform at the midland almost four years ago. She owned the space and was just as cozy on that stage. She grabbed the audience by our hearts, played for them, and then gave them back, bigger and better. She enthralled us, giving the same experience to the people in the front row and the people in the back row. She gave you the closure you've been yearning for; she gave you a shoulder to cry on. She sang the songs you didn't know you needed. She expressed your heart's deepest wants.
She performed with a very minimal set. With just a few dancers and a glass box that would lift from the floor to the ceiling, she kept it incredibly simple. The dancers would flow around her, as she drifted from each side of the stage. She was graceful, efficient and moved with such carelessness, it was like she was floating, and the crowd was all in. Everyone was standing, screaming, singing the lyrics we've had memorized since the album was released. There were tears; tears of joy, tears of sadness, and sometimes tears just because. Half the time I sat there in amazement, in disbelief, that this artist who in a sense saved me, was now performing for me. It felt like my show, like I was right there on that stage with her, dancing, vibing to the music.
She blended in old and new, singing songs from her first album "Pure Heroine," "Yellow Flicker Beat" from "The Hunger Games" and of course her collaboration with Disclosure, "Magnets." When she sang "Royals," the crowd went wild, and she said that in a way, she has us to thank. She empowered us with her words, giving us a glimpse inside her colorful mind.
Lorde has synesthesia; her senses overlap, and she can see her music. Her notes give off colors, the instruments all have a scheme. Her show was an artistic expression, and while other artists express themselves through their shows, Lorde was different. You felt like you were her friend, and she was giving life advice.
Also, she's 21. She can barely legally buy a drink in the United States and she's selling out the world's biggest venues. When "Pure Heroine" was released in 2013, she sang about life as a teenager, about growing up and making adult-decisions, about getting trashed at parties. She represented what it was like to be an angsty teen. She truly makes it feel like you've grown up together. Maybe it's just our similar ages, but it's as if we're friends from our childhood. She sang about problems that may not seem big now, but to a fifteen-year-old, it's huge. "Melodrama" came along after heartbreak, after traveling between countries for years and being alone but finding yourself along the way. As you continue on your journey, you're going to face heartbreak. You're going to feel alone, but she dealt with that in the best possible way. She created beautiful music.
As an artist, she's one to watch. She comes up with new sounds, things we've never heard. Her lyrics are something you'd find in your mind's diary; something you aren't necessarily proud of or want to share with people, but thoughts you've thought before. She's a poet, an artist, a writer, a performer, a light, an inspiration. The night did spend off our faces, but we found those "Perfect Places."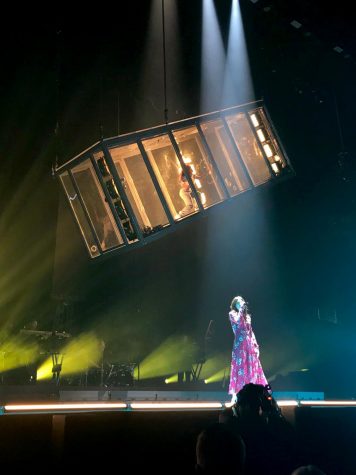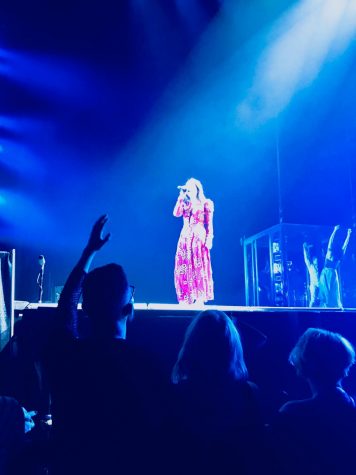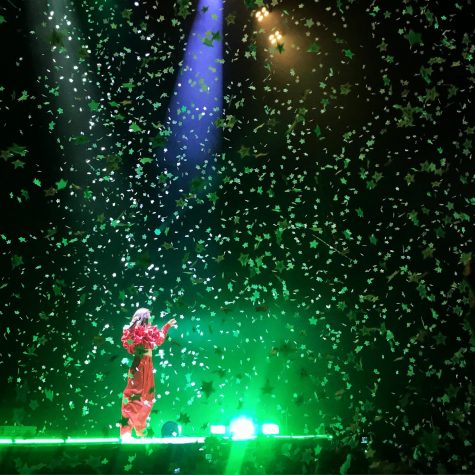 Max Mohr