Faith and soccer- A Park student athlete's journey through life
It took a terrifying car accident to bring Nathan Dunn back to his faith.
In November 2016, a car that was fleeing police exited the highway at an excessive speed. The fleeing car then t-boned the vehicle of the Dunn family. Luckily, no one was seriously injured, but it changed the way Dunn values faith, family and his ability to play soccer.
Straight-A student, athlete and Catholic, Dunn, has played soccer for the Pirates the last three years while studying multimedia journalism and public relations. Much of his youth was spent playing soccer and going to church in Kansas City.
"I grew up in a cul-de-sac and every house was filled with kids, so we'd be outside playing every day. Soccer, football, basketball, baseball, just about any sport we could," he said.
Athletics, especially soccer, has always been a defining part of Dunn's life. He has it in his blood. His grandfather played quarterback for the University of Nebraska and his uncle played professional indoor soccer for multiple teams. Dunn dreamed that one day he would play for the Wizards, now Sporting KC, or the United States National Team.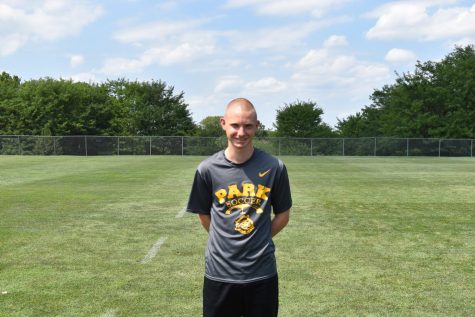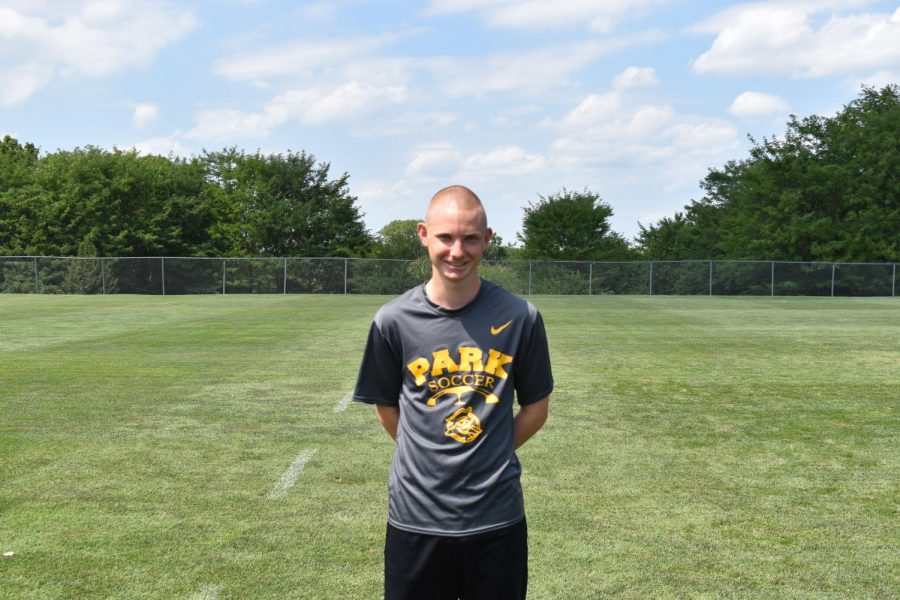 "That's kind of how I fell into liking soccer so much," says Dunn. "It's always just been a family thing."
Dunn began playing soccer at a young age. He played for his father until moving to his first club team, KC Milan, at the age of eight. Dunn changed club teams a few times before he found Legacy SC his sophomore year of high school.
Coach Abdulhamid Zlitni was the head of the team, someone who Dunn had been wanting to play for since he really started taking soccer seriously. Zlitni is now an assistant coach at Park and maintains a close relationship with Dunn.
"He's a good family friend of ours; my parents know him, he's a good guy," Dunn said.
Before college, keeping a school-and-soccer balance was not always easy for Dunn. He struggled to get decent grades while attending St Pius X High School, noting that it was difficult for him to manage seven classes and soccer at the same time. He even recalls that there were a few times his player eligibility was in question because of his low grades.
"I've learned time management skills, so college has been a lot easier than high school," said Dunn. "I'm able to keep my grades up, and now I'm one of the scholars on the soccer team. That would have never happened in high school."
Dunn had also fallen out of his faith in high school. Although he was baptized as a Catholic, grew up spending every Sunday at church, and went to Catholic grade school and high school, Dunn and his family had just become too busy with their lives. As a result, the family fell out of practicing their religion.
The car accident in 2016 had shaken up Dunn's older brother, Stewart, who was in college at Missouri State at the time. Dunn recalls the shift in his brother's mindset.
"It really made him return to faith. When he went back to school, he joined the Catholic Campus Ministry," he said.
Dunn has always been heavily influenced by his older brother. They were best friends growing up.
"I kind of always followed him and the things he did," says Dunn. "He was a Cardinals fan, so I was a Cardinals fan. He was a Raiders fan, so I became a Raiders fan."
So, when his older brother began his journey back to Catholicism, Dunn eagerly followed.
Around this time, Dunn's grandfather passed away. So, to keep his grandmother going to church, Dunn's father began regularly going to church again too.
"I kind of tagged along every once in a while," recalls Dunn.
"Around 2017-2018 is when I started going every Sunday to 6 p.m. mass. I've been going every Sunday ever since."
As a Celtic FC fan, religion and soccer have merged into one for Dunn. The foundation of the Glasgow football club is built on the Catholic religion.
Not only that, a few years ago, Dunn discovered that he is of Scottish descent. When asked if these connections are coincidence or intentional, Dunn said, "I started playing before I knew about all of that stuff, but my love for Celtic just continued to grow and grow. It pushed me to get better and keep playing to make it big. All of it has transformed my love for the sport."