Park is home for some Chiefs, thanks to partnership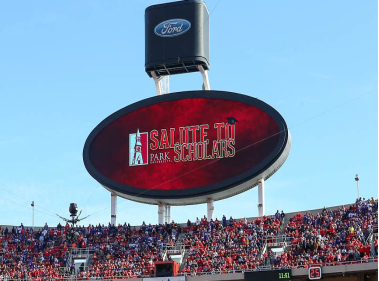 Many at Park University take pride in the school being the Official Higher Educational Partner of the Kanas City Chiefs. This is a multi-year partnership that will continue through the 2022 season.
According to Interim President Shane Smeed, the Chiefs partnership started because of Park's Access to Education program, also known as A2E.
This program unites businesses with Park University and educates their workforce through Park's many academic programs. This is also what happened with the Kansas City Chiefs. Smeed was Park University's Chief Operations Officer at the time the partnership began.
"As I met with the Kansas City Chiefs' vice president of human resources, what I said to them was: we don't want to just be an advertising partner, we want to be an education partner," he said.
Last academic year, 2019-20, there were 24 Chiefs employees attending Park University and the year before that, 2018-19, 20 employees attended Park. In December, seven Chiefs' employees graduated from Park University as well, according to Long Huynh, D.B.A., the associate vice president of marketing and strategic growth.
"We truly are the higher educational partner of the Chiefs, it's not just an advertising mechanism," Smeed said.
Huynh said the university receives many promotional opportunities from the Chiefs. Some of these include rights to use Chiefs marks and logos in Park's advertising, digital media content campaigns and radio advertisements. Park is also the presenting partner of several Chiefs events and gets to honor a military student or graduate at the Salute to Service game.
Huynh said, "It's a great partnership between two great organizations."
According to him, it has helped recruit students, created additional revenue for the university and helped Park partner with additional organizations, especially for the A2E program.
For students, Huynh said the partnership creates leadership events that are led by Chiefs executives. There are also internship opportunities available to students.
The Chiefs Seasonal Assistant Program is available to Park students according to Huynh. This program is designed for students who want practical, fast-paced experience from the NFL world with opportunities available in different areas of the organization.
When asked if Park would extend the partnership in the future, Huynh said, "I can't speak that far out … but so far it has been a wonderful experience between the two organizations, so I could foresee the agreement or the partnership to continue in the future."